La Bergerie

France Dordogne holiday rental with private pool and garden

La Bergerie Living room

Relax and unwind in the converted barn sitting room with French decor and social atmosphere perfect for a holiday rental property

La Bergerie Living room

La Bergerie Living room

La Bergerie - sun terace
La Bergerie is at the far end of the hamlet, known as Guibert. It has been converted from an L-shaped range of stone buildings, with spacious accommodation and furnished to a high standard for family use. The living room is a large 6m x 9m room converted from a barn and is 2 storeys high with a large fireplace with log burning stove, a long refectory table and comfortable sofas and chairs. The well-equipped kitchen is at one end and provides an open feeling and social area while preparing meals.
​
The bedroom wing has a double bedroom with ensuite bathroom at one end and a further double and twin bedded room sharing a shower room. The mezzanine, above the kitchen, has a double bed and single sofa with a shower on the ground floor. Leading off the living room at the far end is the 4th bedroom which has its own sitting area, kitchenette, shower room, with double bed and single sofa bed and French doors opening on to the garden.
​
La Bergie - Master Bedroom
Double bedroom over looking the pool with en-suite bathroom
Bedroom No.2
Twin room
Bedroom No. 3
Double or twin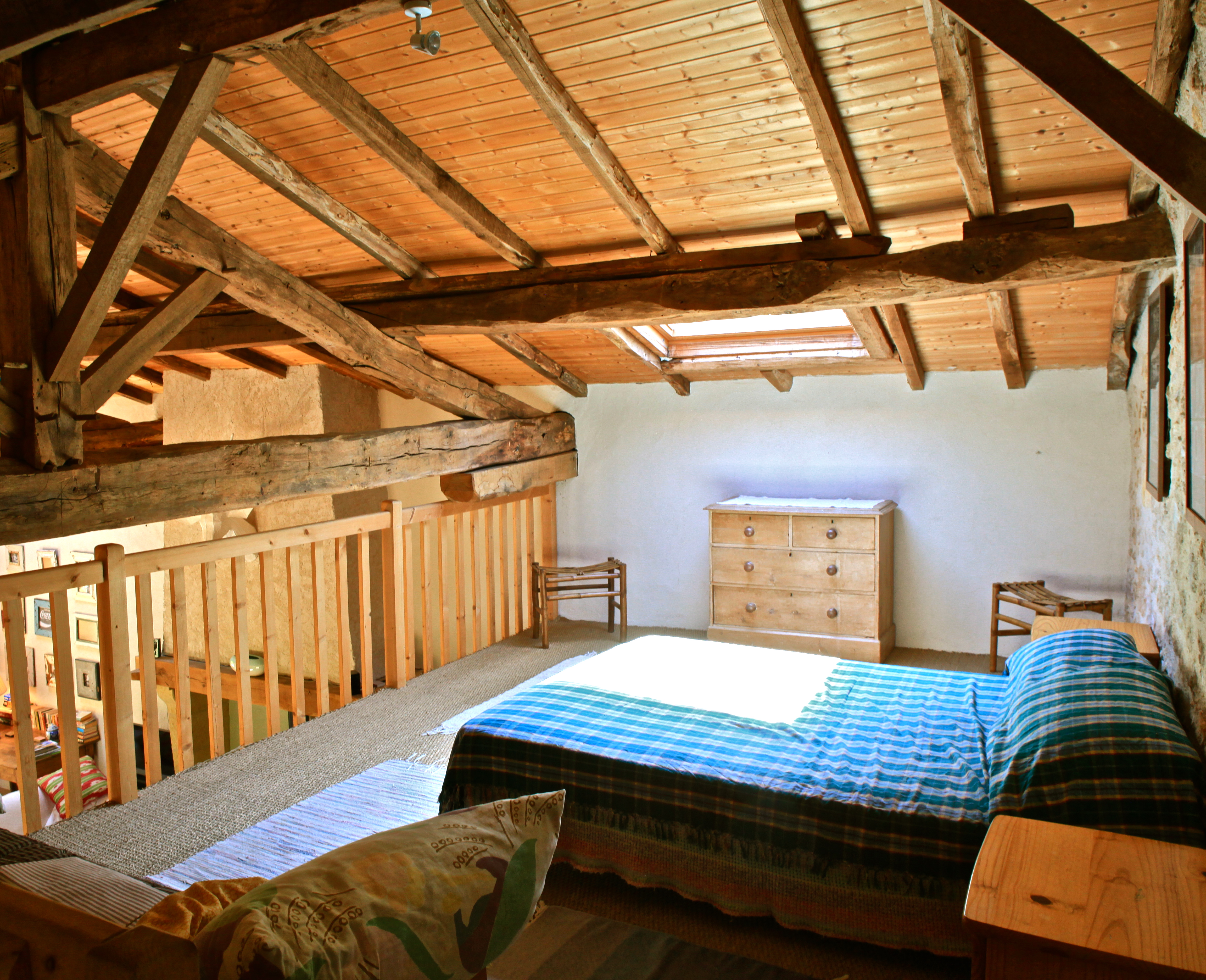 Bedroom No.4
(Mezzanene) over looking living room
Bedroom No.5
Adjoning appartment with private kitchen bathroom and seating area
La Bergerie - Swimming pool
La Bergerie - Rear garden
Approx 50m x 20m
The garden is mainly mown grass facing south with a sun trap stone terrace and well protected by woods. The swimming pool (8m x 4m) with Roman steps at one end is surrounded by a child safe fence and terrace and is positioned to capture the sun until the latest possible time in the evening.
​
Double click on the icon below for a plan view and layout
Services include; Private swimming pool, TV with UK satellite channels, dvd and wi-fi internet. Electric heating / Log burner (Winter only).
LA BERGERIE
Date
Weekly Price
21/03/15 to 23/05/15 - £780 pw
23/05/15 to 20/06/15 - £1,090 pw
20/06/15 to 25/07/15 - £1,700 pw
25/07/15 to 22/08/15 - £2,400 pw
22/08/15 to 29/08/15 - £1,890 pw
29/08/15 to 19/09/15 - £1,172 pw
19/09/15 to 31/10/15 - £780 pw